Bathroom Drain Cleaning: Clearing Clogs in Minneapolis & St. Paul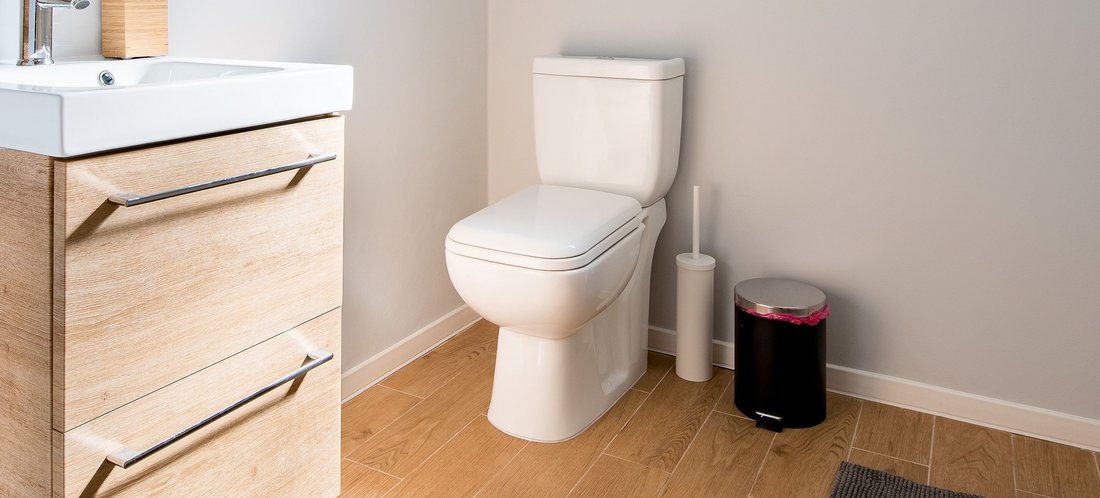 If you're like most homeowners, you probably don't think about your bathroom sink and drain much – until it becomes clogged. Then you're stuck with a mess and without a properly functioning bathroom drain. Do-it-yourself fixes rarely fix the problem and sometimes, they make it worse. Don't mess around with your plumbing (or your hygiene)! When a bathroom sink or tub drain is clogged, do what other Twin Cities homeowners do: call S.O.S drain & Sewer Cleaning Service.
When you call S.O.S. Drain & Sewer Cleaning Services, our professional and experienced technicians are onsite quickly, with state-of-the-art equipment. They're ready to fix the problem and have your bathroom back to work for you.
Professional Bathroom Drain Experts
Bathroom drains become clogged through normal use: hair and soap buildup are the most common culprits. And of course, in the normal course of events, when you use your bathroom, you will wash plenty of both down your drains.
Preventing that buildup through regular professional cleaning is ideal, but should any of your drains become clogged (or start to drain very slowly), it's time to call for a professional cleaning. We're available for emergencies, but we encourage our clients to try to save themselves the hassle and inconvenience of dealing with a backup or stopped-up drain.
Common Bathroom Drain Problems
Slow-moving and stopped shower and tub drains –S.O.S. Drain & Sewer Cleaning Services technicians have seen it all – and we understand the frustration that happens when your shower or tub isn't working properly. It can throw off the whole family's schedule! At the first sign of trouble, contact us so we can provide you with expert shower and tub drain services that will get your shower and tub working efficiently again.
Clogged sink drains – Shaving. Hand-washing. Tooth brushing. You don't think about how often you use your bathroom sink until you can't use it when you need it. We highly recommend regular maintenance to keep your sink and all your bathroom drains working properly, but when they aren't, call us. We're here to help, even in an emergency.
Clogged toilets – Non-flushable items present the biggest problems for toilet drains, but through regular use, toilets can become overwhelmed with  toilet paper and organic matter. At S.O.S. Drain & Sewer Cleaning Services, we can restore the full function of your toilet drain so you can avoid further clogs and/or overflows. Many of our clients remark that after service, their toilets perform better, and more quietly, than before.
Our guarantee is one of the best in the business. Find out what our customers say.
Professional, Fast Emergency Response
Call (612) 721-5413 anytime for 24-hr emergency service. Whether it's sewage backing up into your drains or your floor, or any other bathroom drain emergency, don't wait: call us immediately. Fast, professional attention can minimize the damage and reduce your family's risk of germ exposure and other lingering problems. Just as important: fixing a drain problem fast generally saves you money, as allowing the problem to continue just makes it more expensive to solve.
Don't wait for an emergency! Contact us for a free quote, and get your bathroom drains working properly before a problem occurs.
Twin Cities' Most Respected Drain & Sewer Cleaning Service
Our experienced technicians come highly recommended – and we are proud to offer some of the most respected service in the Twin Cities area! After more than 75 years of serving the Minneapolis and St. Paul area, we are committed to providing excellent service to our clients. Reach us in  Anoka at 763-413-4720, in St. Paul  at 651-645-8383, in Bloomington at 952-835-7677, or in Minnetonka at 763-559-9050.