Clogged Kitchen Sink? Trust the Drain Cleaning Professionals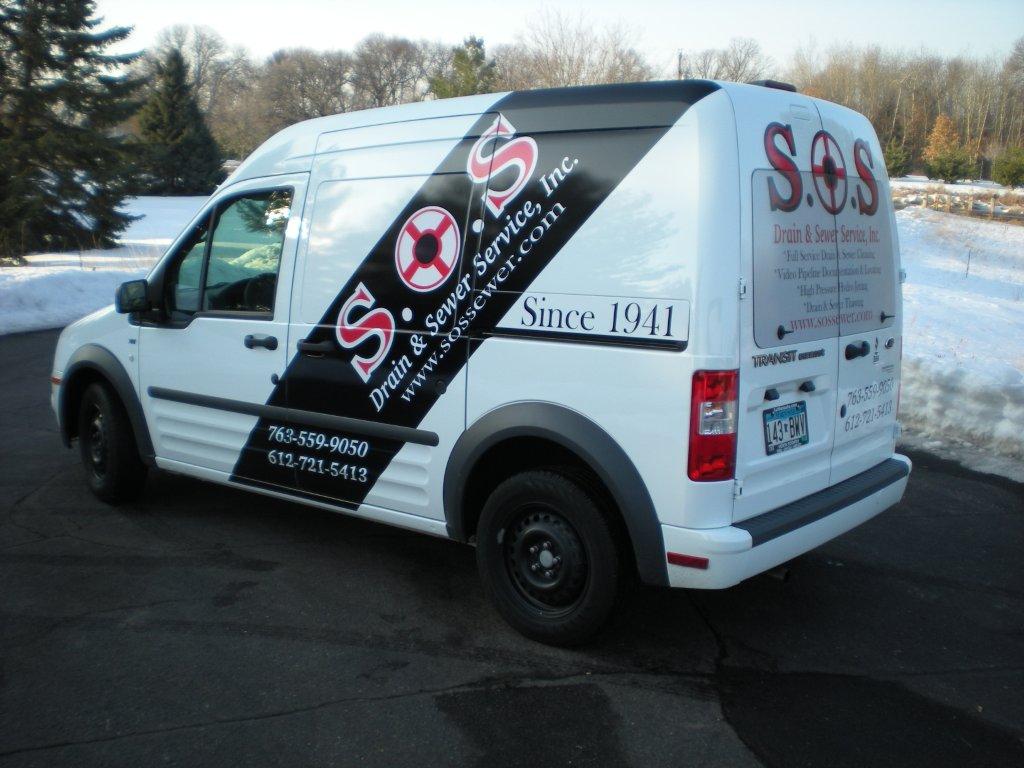 Make the S.O.S Call for Professional Kitchen Sink Drain Cleaning in Twin Cities
Pity your kitchen sink drain: it has taken in food, greases and oils, and a surprising amount of just plain dirt. How often do you wash produce in the kitchen sink? Or wash your dirty hands? All of the food debris and dirt that goes down a kitchen drain eventually leads to build ups on the sides of your pipes, leading to a clogged drain. Unless you've got experience (and the right tools), you'll probably need a professional to clear your drain. Removing the substances that clog a drain without causing damage can be tricky, as the clogged material can harden and stick to pipes.
The experienced professionals at S.O.S. Drain & Sewer Cleaning Services make sure that drains are unclogged the right way, without causing any damage to your drain. Our Minneapolis & St. Paul drain & sewer cleaning company uses state-of-the-art tools and our experienced technicians get the job done. Our guarantee is one of the best in the business.
We Clear the Worst Kitchen Sink Clogs, and Guarantee Our Work
Because we specialize in providing all common residential (and commercial) plumbing services and handle a wide variety of drain and sewer problems, are known as Minneapolis and St. Paul's sewer, drain and pipe experts. When your kitchen drain is clogged, you don't want to find out you called the wrong plumber. You need to know you can rely on making one call to fix your drain problem.
Because our plumbing technicians are experienced and highly skilled and use only state-of-the art tools, we are able to unclog even the worst kitchen sink clogs, fast. And, we guarantee our work. In fact, our guarantee is one of the best in the business.
Professionals You Can Trust with Your Drains and Pipes
If you're like most people, the pipes and drains in your home rarely get any attention – until they get clogged or drain very slowly. While do-it-yourself fixes sound simple, most clogs are too far along for home remedies to provide a good fix. And, even homeowners who are fairly handy with common home repairs can unintentionally damage a drain or connecting pipes.
Clogged sinks at work? Don't leave it to the office cleaning crew! Call S.O.S. for reliable drain clearing services in Minneapolis and St. Paul.
When you call on the professionals at S.O.S. Sewer, you have the assurance that comes with knowing we will be there fast and fix the clogged drain without risking additional damage to your pipes. We work hard to make sure our service lives up to our customers' expectations. Most of our customers tell us after utilizing our services, they notice their drains work better than they have in a long, long time. Get a free estimate now.
We are proud of our excellent BBB rating, and proud of our 5 star average review rating. We know that customers throughout the Twin Cities  trust us and appreciate our fast, professional, reliable service.
Contact the Leading Minneapolis & St. Paul Drain & Sewer Cleaning Company
When you have a problem with your kitchen sink drain, you realize how important its proper operation is to your daily life. We specialize in clearing clogged sinks and help homeowners ensure that their kitchen sink drains are working properly.  Don't risk damaging the drain or your plumbing by attempting to clear the clog without the proper tools and knowledge. The professionally trained, highly skilled technicians at S.O.S. use only the best, state-of-the-art equipment.
Our customers rate us highly and recommend us often. Whether your kitchen drain is clogged or you suspect it just needs some maintenance, trust the professionals at S.O.S.
Reach us in Anoka at 763-413-4720, in St. Paul at 651-645-8383, in Bloomington at 952-835-7677, or in Minnetonka at 763-559-9050.